Acknowledging relations between the furniture sector and environmental standpoints, Tacchini Italia has been merging design with sustainability since its founding in 1967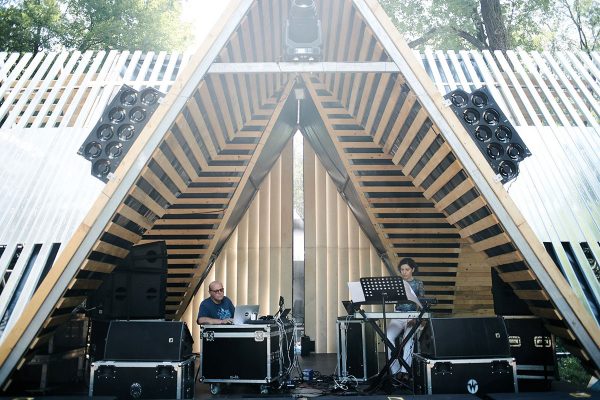 In conversation with Ruggero Pietromarchi and Leone Manfredini, the Curator and Sustainability Director behind Terraforma, on the festival's approach to sustainability post-pandemic
If the bridge between neuroscience and design lies in communication, the process of translating ancestral instincts with computer devices is more subtle
A collaboration that resonates with how the Eastern bloc used to work under communism. In conversation with Central Saint Martins Womenswear Design graduate Alexandra Sipa
Using algorithms combined with satellite imaging, Pachama monitors a project, figuring out the amount of carbon concentration in the project area in comparison to the region
The Swedish brand has been exploring scientific and technological innovation to create fabrics from cellulose, viscose, among others, all in an effort to minimize their environmental footprint
In conversation with Amy Christiansen, founder of the conscious luxury fragrance house Sana Jardin, on her dream of illustrating a 'commerce for good' business model in the luxury sector
The future of knitwear and knit products does not sit in the heritage field. In conversation with knitwear designer Rebecca Marsden on the crafting of wool items with machine knitting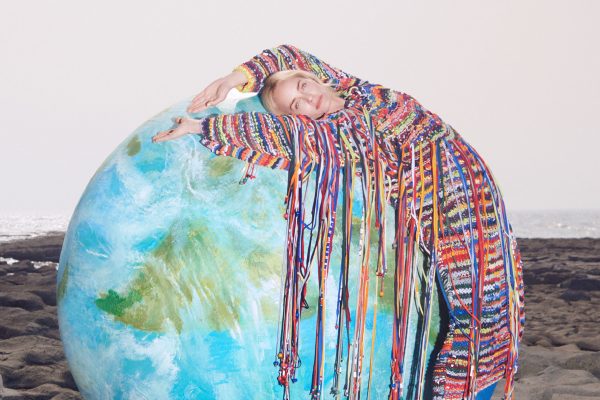 In the next ten years, the fashion industry will be under close scrutiny to maintain a commitment that has to fix a defined goal. The fashion and luxury industries cannot keep giving more excuses. In conversation with Simone Pedrazzini, director at Quantis Italy
A tale of the present and past of San Leucio in Naples — the center of fabric manufacturing and a past dream of an ideal city. Annamaria Alois takes on its legacy while maintaining its heritage
Food waste contributes to approximately 6% of total global emissions. Mi Terro makes use of spoiled milk and turns it into new textiles. In conversation with the CEO Robert Luo
Highlighting the steps involved in production — from farm to tannery, cow to slaughterhouse — Swedish designer Josefin Liljeqvist wants to introduce her supply chain to customers
In conversation with the founder of The Kokeshi Project, Kate Gaudreau, on her collection of kokeshi — a form of wooden dolls — shot as portraits amongst the changing seasons
«There is a subjective selection, whether that's based on personality or design choices that I respond to». In conversation with Les Ateliers Courbet founder Melanie Courbet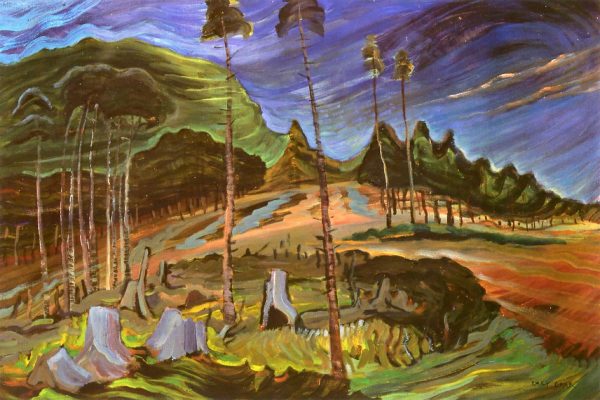 If tree planting is not supported by protection and care, forests can do more harm than good. In conversation with Daimen Hardie, executive director at Community Forests International
The Hexagon Cuff by David Morris: the human mind envisioned it, technology made it possible, and a leap of faith was the catalyst. Time is not of the essence, prototyping is key
The floral industry is worth an estimated 64.5 billion euros. The philosophy in which Ikebana operates draws a difference to the polluting practices of the cut flower trade
Known for her 1.44 kilometer long carpet on Dries Van Noten's 2015 runway. A conversation on what it means to weave, with the rigor of a scientist and the lyricism of a poet
Marcin Rusak, artist and multidisciplinary designer, cultivates and observes objects, allowing them to decay rather than replacing them.
Forests fall prey to natural disasters, but can they be maintained and restored so they're at lower risk? In conversation with arborist Michael Petryk
An impossible conversation between two main players of 20th-century architecture, Gio Ponti and Alvar Aalto, about their last projects, contrasting ideologies and designs
Yourban2030 – The non-profit organization utilises the language of art to highlight key environmental issues and reaffirm a co-dependent relationship between man and nature
How dogs see the world – designer Harikrishnan creates inflatable trousers using a distorted view of the world.
CSRHub's mission is to foster access to sustainability and corporate social responsibility information. A conversation with CEO Cynthia Figge
Giorgio Armani's commitment to provide water to the world is entering its second decade. The Acqua for Life partnership with WaterAid provides access to safe water, hygiene and sanitation.
«I changed to menswear design because in womenswear, the freedom is over the top». Talking with Fumika Oshima, founder of Proposition Gallery
It takes at least a year — a year and a half, maybe — to learn how to weave and just as long to learn how to curve. In conversation with Elia Bonacina of Bonacina 1889
When he was nine, Felix Finkbeiner held a class presentation on the climate crisis. It was then and there that the Plant-for-the-Planet foundation was born
In its eight years of existence, the studio Dzek has put just two products on the market, a testament to the belief of its founder, Brent Dzekciorius, that there is merit in taking things slowly
Sustainability is no buzz-word here — each item in Vitelli's new collection is made with upcycled wool from within a thirty-mile radius from their studio
The UK produces 68,000 tonnes of tyre-wear fragments every year, and up to 19,000 tonnes of this ends up in waterways, rivers and seas – yet four master's students saw a gap
Hundreds of thousands of man-made objects are whizzing around the Earth. Astroscale, led by space environmentalist Nobu Okada, takes on the task of cleaning them up
It takes an engineer to make things in big quantities and a craftsman to produce a wooden spoon. The British designer discusses the challenges on crafting newness
«We want to understand before designing. This doesn't mean that a project cannot start by intuition or because we get seduced by the potential of a certain material»
«Biochar is the ethical form of charcoal — ethical because you're not cutting down the forest». In conversation with Brando Crespi, the co-founder of Pro-Natura International.
Jermaine Gallacher – the ambiguous design dealer – discusses the mindset of never having something that you don't want or need, which you'll eventually consider to be waste
In conversation with French-based footwear brand VEJA founders, Sébastien Kopp and François-Ghislain Morillion
«We cannot look for solutions using the same thinking that created the problem in the first place». In conversation with Alex Ott.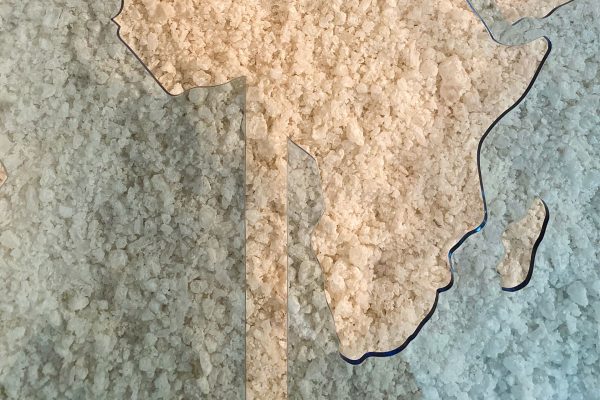 When we can no longer rely on the availability of freshwater for survival, can we turn to the seas for their help?
The French textile designer and president of Malhia Kent discusses the art of her craft. «The technique is just a tool. I do something you're not supposed to do with fabrics»
«We cannot look for solutions using the same thinking that created the problem in the first place». Living in symbiosis with nature, examples from aquatic communities across the globe
Bio-facturing in antithesis to manufacturing: each item is grown in situ, harvested in situ, and finished in situ without damage and waste
The medicinal properties of cannabis sativa – 'hemp' – have been overshadowed with marijuana. The possibilities of growing it are yet to be uncovered, due to legislation issues
Photography Annie Collinge Creative Direction and Styling Rottingdean Bazaar
Australia's Working Holiday visa scheme attracts thousands of young people from around the world, offering employment – in return, you need to become a farm worker for three months
The designer duo David/Nicolas try to spend fifty percent of their time in Milan and the remainder back home. In conversation with the two at their studio in Beirut
A dialogue with Arturo Obegero on the rituals of Spain. Balenciaga passed away in 1972, but his legacy prevails like a relationship between a bull and a matador
Whether it be within her own identity as an immigrant, or in the sourcing of her fabrics and fibers, the idea of duality plays a strong role
There are those who feel Modigliani was not innovative enough or rigorous conceptually, while others swear by his imagery as an archetype of modern beauty
William Clark is experimenting with new forms of beetling in hopes of expanding commercially, as explained by the creative director of the company, Duncan Neil
"….the Illuminating Gas" at Hangar Bicocca, Milan was the largest-ever solo exhibition of Cerith Wyn Evans. The artist speaks to the Rome-based Cornelia Lauf
From sustainability to climate change, from self-love to self-preservation. In conversation with Hillary Taymour, whose collection themes act as a barometer of the world's current situation
Whenever a high-value work is encased in glass structure at a museum — freestanding wall-mounted, or recessed — it is likely that Goppion is behind it
Governments encourage airlines to go 'net zero' where all steps of aviation, from buildings and staff vehicles, to emissions during flight are expected to be fully carbon neutral
Love and nostalgia may looks sweet, but they cut with ice and sharp blades. In conversation with David Nicholls on how he built a universal love story in his Sweet Sorrow
Economically developed countries often ignore the environment around them. A conversation with designer Tamara Orjola – investigating the use of pine needles
It's worth investing in water. Solutions to the water crisis exist—desalination plants, solar panels, and thermodynamic computers—they just need to be implemented on a global scale
From the Amazon rainforest set ablaze to the city of Venice being engulfed in water – major climate change events tell us that a green action is necessary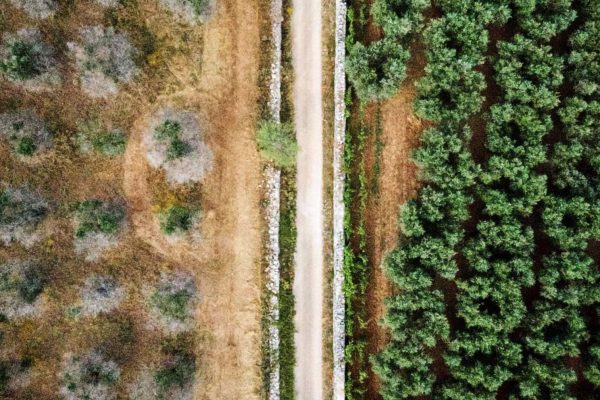 Understanding forest health has become an increasing priority for the European Union with accelerating diseases affecting valued trees across the world and city temperatures rising
"An artisan makes a mistake with their first samples, tending to replicate something they've done already. We don't copy the past. We reinterpret it every time"
Photography Igor Pjörrt Styling Sam Ranger
Photography Benedikt Frank Styling Rubina Vita Marchiori
Photography Jonathan Hallam Styling Siobhan Witter, LV
In Naples workshops across the Royal Palace, craftsmen created the Art of piqué in gold and mother-of-pearl
Milan is the first city, with new prospects for companies and private citizens, while start-ups create platforms which monitor consumption and protect personal data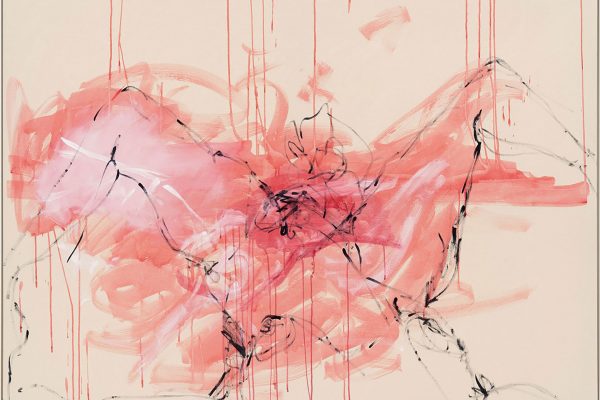 At the White Cube in London, the largest of the bronze statues is 9 meters tall. The Mother is a series dedicated to Emin's mom
For François and Claude Lalanne, a hippopotamus becomes a bathtub. Whether at an exhibition or an auction, this is how collectors' obsessions start
Photography Michal Pudelka Fashion Editor Alessandro Fornaro
Photography Igor Pjörrt Styling Brydie Perkins
Issey Miyake embodies the values of functional modernity, with a retro charm. It communicates a sense of translucency and projection into the future