Acknowledging relations between the furniture sector and environmental standpoints, Tacchini Italia has been merging design with sustainability since its founding in 1967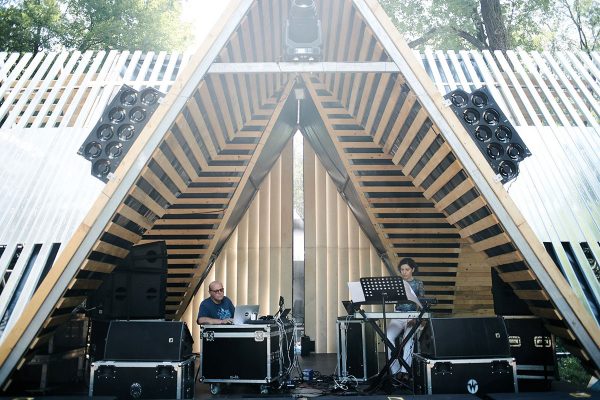 In conversation with Ruggero Pietromarchi and Leone Manfredini, the Curator and Sustainability Director behind Terraforma, on the festival's approach to sustainability post-pandemic
If the bridge between neuroscience and design lies in communication, the process of translating ancestral instincts with computer devices is more subtle
A collaboration that resonates with how the Eastern bloc used to work under communism. In conversation with Central Saint Martins Womenswear Design graduate Alexandra Sipa
Using algorithms combined with satellite imaging, Pachama monitors a project, figuring out the amount of carbon concentration in the project area in comparison to the region
The Swedish brand has been exploring scientific and technological innovation to create fabrics from cellulose, viscose, among others, all in an effort to minimize their environmental footprint
The future of knitwear and knit products does not sit in the heritage field. In conversation with knitwear designer Rebecca Marsden on the crafting of wool items with machine knitting
A tale of the present and past of San Leucio in Naples — the center of fabric manufacturing and a past dream of an ideal city. Annamaria Alois takes on its legacy while maintaining its heritage
Food waste contributes to approximately 6% of total global emissions. Mi Terro makes use of spoiled milk and turns it into new textiles. In conversation with the CEO Robert Luo
In conversation with the founder of The Kokeshi Project, Kate Gaudreau, on her collection of kokeshi — a form of wooden dolls — shot as portraits amongst the changing seasons
«There is a subjective selection, whether that's based on personality or design choices that I respond to». In conversation with Les Ateliers Courbet founder Melanie Courbet
The Hexagon Cuff by David Morris: the human mind envisioned it, technology made it possible, and a leap of faith was the catalyst. Time is not of the essence, prototyping is key
Known for her 1.44 kilometer long carpet on Dries Van Noten's 2015 runway. A conversation on what it means to weave, with the rigor of a scientist and the lyricism of a poet
Marcin Rusak, artist and multidisciplinary designer, cultivates and observes objects, allowing them to decay rather than replacing them.
An impossible conversation between two main players of 20th-century architecture, Gio Ponti and Alvar Aalto, about their last projects, contrasting ideologies and designs
How dogs see the world – designer Harikrishnan creates inflatable trousers using a distorted view of the world.
«I changed to menswear design because in womenswear, the freedom is over the top». Talking with Fumika Oshima, founder of Proposition Gallery
It takes at least a year — a year and a half, maybe — to learn how to weave and just as long to learn how to curve. In conversation with Elia Bonacina of Bonacina 1889
In its eight years of existence, the studio Dzek has put just two products on the market, a testament to the belief of its founder, Brent Dzekciorius, that there is merit in taking things slowly
Sustainability is no buzz-word here — each item in Vitelli's new collection is made with upcycled wool from within a thirty-mile radius from their studio
It takes an engineer to make things in big quantities and a craftsman to produce a wooden spoon. The British designer discusses the challenges on crafting newness
«We want to understand before designing. This doesn't mean that a project cannot start by intuition or because we get seduced by the potential of a certain material»
Jermaine Gallacher – the ambiguous design dealer – discusses the mindset of never having something that you don't want or need, which you'll eventually consider to be waste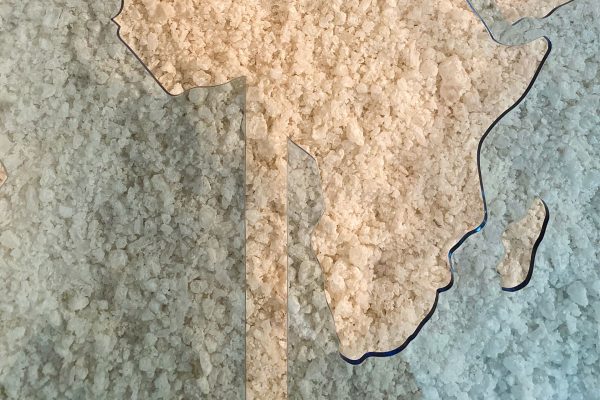 When we can no longer rely on the availability of freshwater for survival, can we turn to the seas for their help?
The French textile designer and president of Malhia Kent discusses the art of her craft. «The technique is just a tool. I do something you're not supposed to do with fabrics»
Bio-facturing in antithesis to manufacturing: each item is grown in situ, harvested in situ, and finished in situ without damage and waste
The designer duo David/Nicolas try to spend fifty percent of their time in Milan and the remainder back home. In conversation with the two at their studio in Beirut
A dialogue with Arturo Obegero on the rituals of Spain. Balenciaga passed away in 1972, but his legacy prevails like a relationship between a bull and a matador
Whether it be within her own identity as an immigrant, or in the sourcing of her fabrics and fibers, the idea of duality plays a strong role
William Clark is experimenting with new forms of beetling in hopes of expanding commercially, as explained by the creative director of the company, Duncan Neil
"….the Illuminating Gas" at Hangar Bicocca, Milan was the largest-ever solo exhibition of Cerith Wyn Evans. The artist speaks to the Rome-based Cornelia Lauf
From sustainability to climate change, from self-love to self-preservation. In conversation with Hillary Taymour, whose collection themes act as a barometer of the world's current situation
Whenever a high-value work is encased in glass structure at a museum — freestanding wall-mounted, or recessed — it is likely that Goppion is behind it
Love and nostalgia may looks sweet, but they cut with ice and sharp blades. In conversation with David Nicholls on how he built a universal love story in his Sweet Sorrow
"An artisan makes a mistake with their first samples, tending to replicate something they've done already. We don't copy the past. We reinterpret it every time"
In Naples workshops across the Royal Palace, craftsmen created the Art of piqué in gold and mother-of-pearl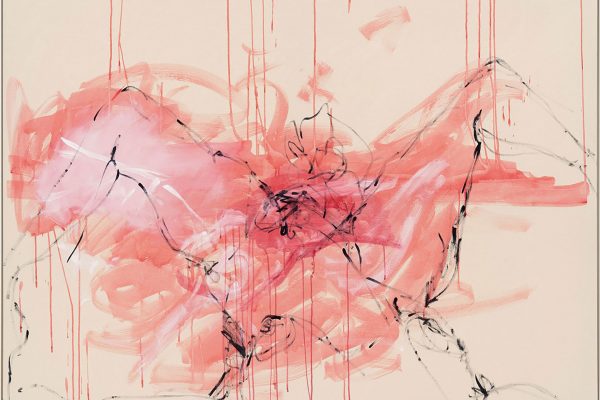 At the White Cube in London, the largest of the bronze statues is 9 meters tall. The Mother is a series dedicated to Emin's mom
For François and Claude Lalanne, a hippopotamus becomes a bathtub. Whether at an exhibition or an auction, this is how collectors' obsessions start