«Garage's unit of measure is humanity». From the ruins of the former 'Seasons of the year' restaurant, the private museum in Gorky Park is a reference for the cultural status of the city
Founded in 2008 by Dasha Zhukova and Roman Abramovich, Garage Museum of Contemporary Art is a private art museum in Gorky Park, Moscow. Prior to 2014, Garage was known as Garage Center for Contemporary Culture. Chief Curator Katya Inozemtseva: We first showed works of William Kentridge, James Turrell, Marina Abramovic, some modernist icons like Mark Rothko. With the appointment of 27-year-old Anton Belov as director in 2010, Garage widened its range of program activities: we focused on educational content, inclusion, publishing and such. We turned into an institution, with its own agenda and a focus on research initiatives and on the artists and their practice per se. Garage now houses the first Russian public library on contemporary art, and an archive of Russian contemporary art starting from late 1950s. We are translating and publishing 80-90 titles every year. In 2018 we launched an MA program to train curators and art managers, in accordance to our effort towards inclusion programs and regional support».
When Garage first opened, it was located in Moscow's former Bakhmetevsky Bus Garage, a historical building designed in 1926 by constructivist architect Konstantin Melnikov and engineer Vladimir Shukhov. Garage was not allowed to alter the structure. When the rental period of Melnikov's Garage expired, Garage needed a new permanent house and moved to Gorky Park, in the very center of Moscow. As Inozemtseva recounts, «Garage never aimed to construct a building with the features and artistic value of a sculpture, as many museums do – we chose to re-enact and preserve existing structures. In this sense, a city park with strict building regulations and restrictions was an ideal «playground", a field to exercise our imagination on how a museum can live in symbiosis with the park. We acquired the ruins of the former 'Seasons of the year' restaurant, and collaborated with OMA on the preservation and adaptation plan». During construction, Garage was housed in a temporary pavilion designed by Shigeru Ban, which was demolished after the inauguration of the new 'Seasons of the year' building. At the heart of the structure was the vision of architect Rem Koolhaas, with his long-term plan for the preservation and future life of Soviet modernism, focusing more on the quality of the changes applied to the space rather than the quantity of square meters it gained.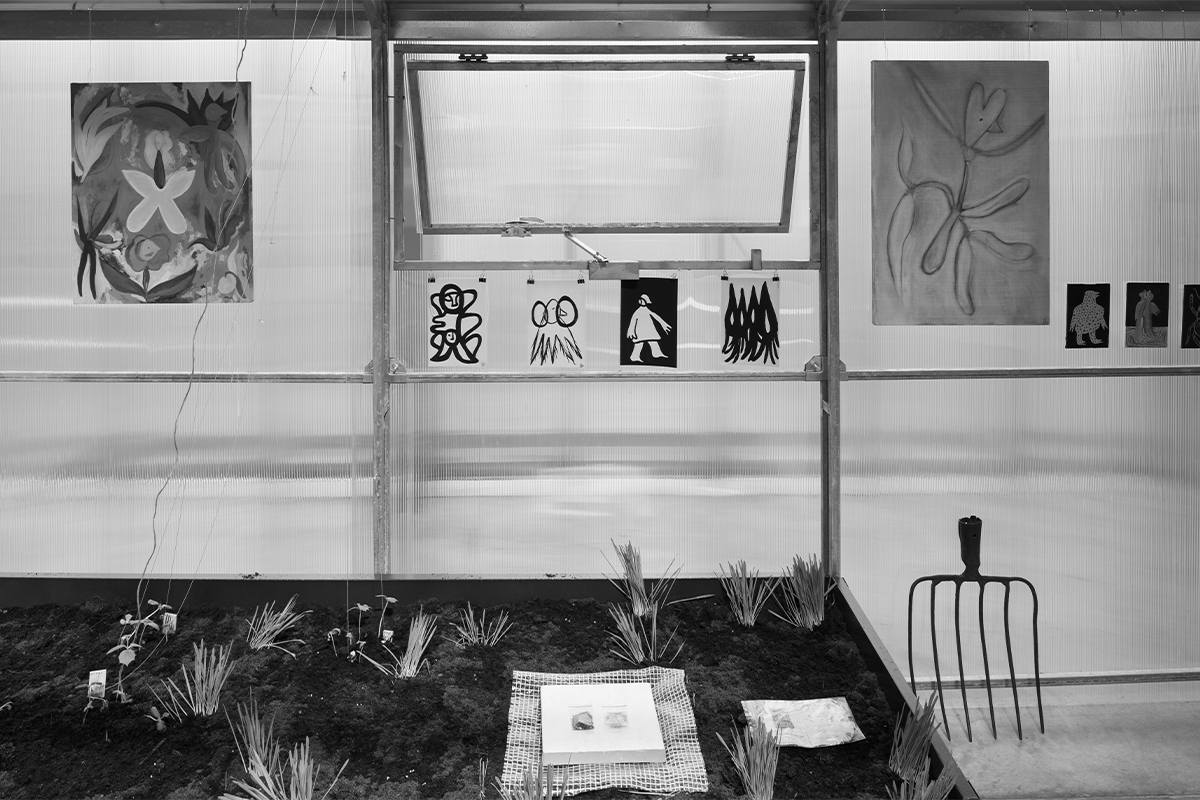 Inozemtseva states: «Garage's unit of measure is humanity – we are interested in sensitive experiences, inclusivity and acceptance of diversities. We want to establish new models for culture development and preservation, devoted to transparency and freedom of expression. We don't give these elements for granted». At the moment, Garage is hosting Moving Atmospheres, an installation by Tomás Saraceno, focusing on his works concerning «lighter-than-air movement and utopian modes of co-existing». The installation for Garage is the largest presentation of his practice in Russia to date. Katya describes the installation as a mirrored sphere suspended in the air, symbolizing humanity's propulsion towards the Aerocene era. For more than a decade, Saraceno has been imagining a world without carbon emissions, extractivism, capitalism, and patriarchy – inhabited by new forms of life. The Aerocene era stands in contrast to the inheritance of eco-traumas of the Anthropocene, the current geological age in which human activity has been the dominant influence on climate and the environment. «With this artwork, Saraceno takes us a step closer towards this new era, working for the first time with a material that posits the sculpture as a working prototype for a balloon that is able to float around the world, fueled only by the air we breathe and the heat of the sun».
Garage has opened the second edition of the Triennale of Russian contemporary art – meanwhile, it is finishing preservation and construction works in the new venue on New Holland Island, in St. Petersburg.
IMAGE GALLERY
---
Garage Museum of Contemporary Art
9/32 Krymsky Val st
Moscow, Russia