Hemp is going to bring restorative effects for the planet with transformative fiber processing technology for use as nonwovens lowering net carbon emission and deforestation
Bast Fibre Technologies Inc. (BFT)
The discovery of a chain of plastic waste pollutants floating fifteen meters beneath the ocean came about during a scuba diving trip for Noel Hall, a serial entrepreneur and impact investor. This experience led him to focus on the entity of plastic pollution and its influence on the biosphere. Hall leveraged his experience in the biotechnology and clean-tech sectors with an expertise in market development and strategic planning to conceive alternatives for materials that sought beyond the recycling movement. «As a species, we have produced more tons of plastics than there are human beings alive today and despite our best efforts, the vast majority of this plastic is not recycled. When it comes to many single-use nonwoven plastic applications, such as diapers and cleaning wipes, it is simply not feasible to consider a recycling strategy». The search for eco-friendly possibilities to replace default synthetic and semi-synthetic materials – derived from petroleum-based sources – culminated in evolving hi-tech engineering and fiber manufacturing processes by his venture, Bast Fibre Technologies Inc. (BFT). 
BFT's research of bast fibers
Headquartered in Victoria, Canada, BFT is a natural fiber engineering company that develops, manufactures and markets IP – intellectual property – protected enhancements for hemp, flax and other bast plant fibers delivering verified biobased and natural staple fibers to single-use consumer and industrial product markets. Hall sees value in operating closer to the source of the hemp and the farmers who grow the crop, basing his manufacturing near Dusseldorf in Germany. From hygiene products for women and baby diapers to tea bags and cleaning wipes, nonwoven materials occupy a presence of significance in the disposable household goods market. As a replacement for synthetic fibers, there was a need to understand the nature of bast fibers for their performance traits. Hall and the team at BFT delved into an exploration of the natural process of nutrient transportation and fluid absorption in the bast plant's lifecycle. Due to the nature of their function of carrying liquid nutrition up and down the stem, bast fibers bear differentiating properties of wicking and absorbency, allowing the nonwoven fabric made from bast, to imbibe spills and liquids with ease.
Bast fibers use for nonwoven applications
The phloem fibers from the bast family plants – in particular the hemp plant – contain high cellulose which further lends them tensile strength and stability. As bast fibers are found in bundles in their original state, BFT has developed the relevant processes to delignify and separate them into single strands. «Strong enough to keep a 3m tall plant standing in a summer storm yet delicate enough to break down in the compost. Bast fibers remain intact from plant to product and are never pulped along the way», explains BFT on their website. Bast fibers are ideal for nonwoven applications due to their structural and strength characteristics vis-à-vis non-organic cotton fibers for which growing and processing encounters the challenges of water depletion, soil erosion and pesticide usage. «Our process results in bast fiber with unmatched consistency in denier and staple length. This commercial-grade uniformity makes it compatible with multiple major nonwoven platforms. Additional proprietary fiber modifications make it possible to produce nonwoven fabrics from 100% bast fiber», BFT emphasizes. 
BFT's machinery adaptation for bast nonwovens' production
When key functional aspects of nonwoven materials are considered in the ambit of end-consumer usage, absorbency becomes a factor of importance. BFT is opening the way in the natural fiber space with wet processing technology along with post wet processing fiber refinement technology. These processes remove impurities and soften the fiber to enhance its absorbing attributes. These properties lead to a wipe that is more absorbent and compostable than its synthetic counterpart. Hall outlines how a kitchen scrub can be revolutionized in the future by designing it with coarse hemp fiber for one side and a smooth finish on the other, serving a dual purpose. Garnering knowledge of the bast fiber and developing proprietary methodologies for processing the all-natural fibers was one aspect of the challenge that Hall and his team contended with while heralding this transition. It became essential to adapt the machinery used for manufacturing synthetic nonwovens to handle the production of bast nonwovens in order to maintain consistency and efficiency.
«The nonwoven industry is a very technical industry with the equipment costing millions of dollars. Historically, those machines have run synthetic fiber. We couldn't expect them to perform the same way for the bast fiber. A lot of the work that we've been doing has been directly with equipment manufacturers, to educate them and to help them understand the change this industry is about to go through and that redesigning their machines to create nonwovens using natural fibers is the need of the hour», Hall elaborates. Hall steps into a bast-led future with ease; in both lending his technical expertise and building intrinsic awareness within the supply chain, from harvesting and retting to the decortication of the fiber. «Displacing man-made synthetic fibers with all-natural fibers such as hemp requires an intimate knowledge of agronomics, natural fiber processing and deep technical knowledge of both nonwoven manufacturing processes and market opportunities», according to BFT.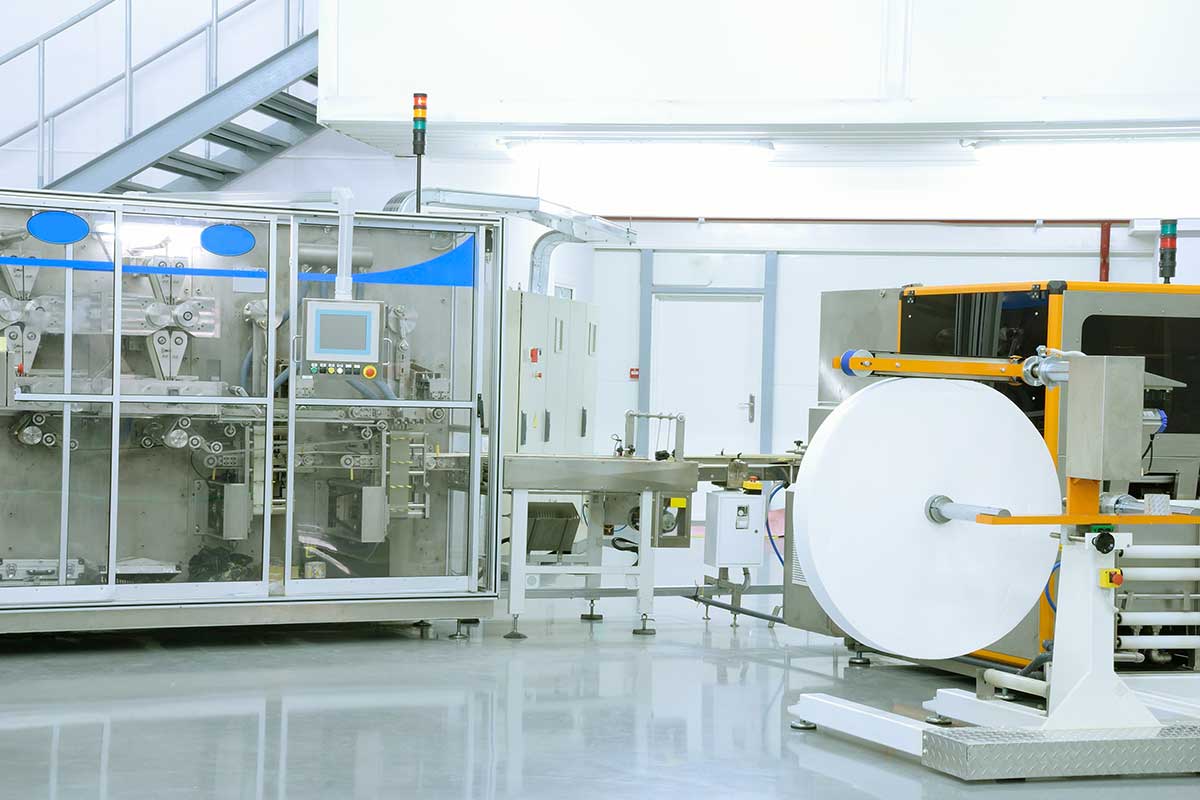 BFT's Replacing Plastic and Repairing the Planet philosophy
As an innovator with a responsible outlook, Hall extends his vision of sustainable production beyond the 3R model of Reduce, Reuse and Recycle. His company recognizes the need for a new circular economy construct that can bring an immediacy of focus on Replacing Plastic and Repairing the Planet. Hall's intention is not restricted to reducing plastic waste streams but also impacting accelerated deforestation by moving away from wood as material. The advantage of turning to hemp alternatives is that these fibers are agricultural by-products of a fast-growing annual crop. Farmers are enthused about growing hemp and other bast plants alongside their regular crop for the soil benefits that they provide. «We must address the issue of prior greenhouse gas emissions. At BFT our long-term goal is to move beyond carbon neutrality. By developing nonwoven products that are natural carbon sequesterers, we can move nonwoven global supply chains from being net carbon emitters to net carbon reducers. In this way BFT can help turn back the clock on carbon emissions». The motivation for the shift towards naturally derived materials employed in textiles and consumer products is emerging from the proliferation of plastic legislations and bans on single-use plastics by regulatory bodies across the globe. End users themselves are playing a participatory role in modifying consumption behavior en masse.
ONETM and SEROTM – BFT's patents
For Hall and his wife, living in proximity to nature within Canada has brought global issues like oceanic contamination and deforestation closer to home. The quest for finding solutions has been predominant in the decades Hall spent in the field of life sciences and biotechnology, bringing treatments for orphan diseases through drug research and development. Under his guidance, BFT has been able to carve its niche with a first-mover advantage in the realm of progressive fiber applications. It's leading the way with its suite of patents including ONETM and SEROTM. Considered wood-free and plant-based, their fibers are designated free of plastics, harmful chemicals, and have received recognition as a BioPreferred and Next Generation Solution with a very low environmental impact rating. Hall hopes to ensure sufficiency in his company's capacity to produce bast biomass quantities to meet demands from the future where 20 to 30 percent of the global synthetic nonwovens are envisaged as being replaced by natural fibers. In a world that is going through an era of COVID-induced behavioral evolution, this supply chain vision can soon become a reality.  
IMAGE GALLERY
---
Bast Fibre Technologies Inc is a cleantech fibre engineering firm based in Canada, manufacturing specialty natural fibres for applications throughout the nonwoven industry. Using advanced fibre processing technology, BFT transforms raw bast fibres from hemp and flax plants to meet the exacting standards required by nonwoven customers. With the inevitable transition away from synthetics, BFT fibres will become vitally important for the production of truly sustainable nonwovens ranging from cleaning wipes to personal care products.
Noel Hall is the CEO and Chairman of Bast Fibre Technologies Inc. and is currently also co-director of Machall Investments, a family office focused on the Healthcare, Technology and Cleantech sectors with a particular interest in sustainability. He is also a Creative Destruction Lab (CDL) mentor focusing on advising startup agtech companies.