The role of communication in a sector which is experiencing a crisis. «Everybody is selling everything: we operate a selection», intw owner Pino Vastarella
Simplicity of materials can draw attention to garments, artwork, literature and music on display: thinking can matter more than buying, according to the trio Joste, Lafarge and Steinmetz
If in London the designers painted the walls in white, Faye Toogood chooses mud-colored walls and metal cages as bookcases
Rocío Mendivil talks about her concept store and its location. Spain is present in the crystal chandeliers, inherited from her grandmother.
Painting, photography and a collection of objects picked up around the world – or designed by the artistic duo who launched the Roman concept store founded on culture and memories from the past
New openings around the world for a store that was raised from the ashes of the French boutique. The opening of a second store in Paris a year after the first, on the opposite side of the street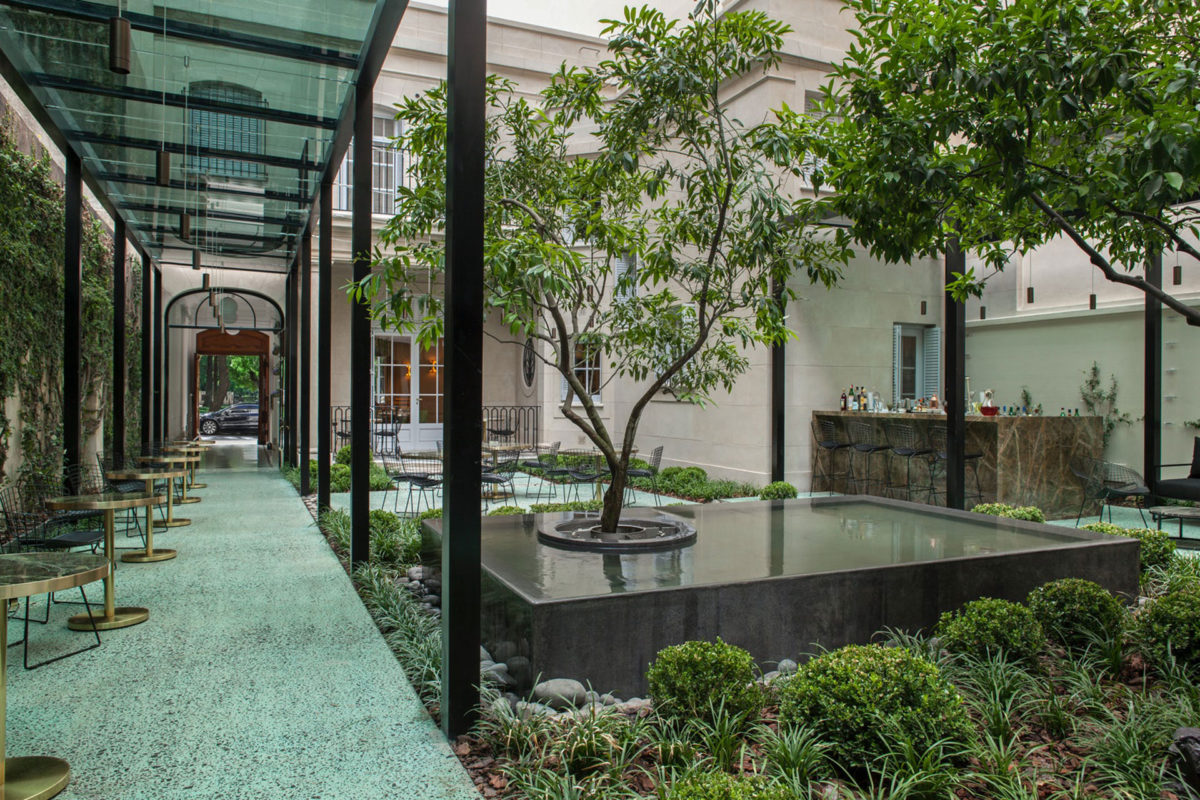 New forms of cultural entrepreneurship in the district of Palermo Chico. In one of Buenos Aires' historic homes, eclecticism and genius loci
Milan: The most well-stocked photography bookstore in Europe. Photos lose their identity as standalone works,
a photo book is a book in which the principal message vehicle is the image.
Mail carriers cannot find the address to this modern-day Wunderkammer where each figure finds its own beastly and colorful avatar
From King's Road to Covent Garden – the central London flagship store is an ode to design, hosting exhibits, selling fashion and design, and South American and African Crafts
Collecting what the "Brooklyn guy" would gravitate towards, once he acquired disposable income and a more refined appreciation of craftsmanship, details and materials.
Change doesn't necessarily mean renouncing one's roots. A former bank in central Amsterdam is now a hotel, art gallery, store and spa
HAN Kjøbenhavn has become a member of the Danish fashion industry, offering an alternative image of Denmark
Browns London stands out as the first multi-brand boutique in the British capital.
In the autumn of 2015, after two years of pop-up stores around the world, the Modern Society concept store opened permanently in Redchurch Street in Shoreditch, London
Concept stores converse with the genii locorum. Amongst shoes, dresses, accessories and home decor is a tribute to emerging Portuguese
A bridge between Europe and Korea, an exporter of new talents: nestled in Seoul's most affluent neighborhood, a concept store that scouts and selects cutting-edge brands.
What has become of Japanese subcultures? In Laforet, in Tokyo, they still exist. History shows us how culture has always dominated markets in the long run, according to cycles
The rent had risen by 200% – Rei Kawakubo left Dover Street, although it was the London street that had launched the concept store, accounting for 35% of its turnover.
A place that tells the story of a district in Berlin: the Müjdeci brothers' Voo Store has 50 employees from 22 different countries. Danish design, rough walls and bare brickwork.
A concept constructed around the consumer: a house with lounge, bedroom, walk-in-closet—almost all of it for sale
Steven Spielberg has a passion for Cucinelli's clothes, Michael Jordan does not fail to buy bags for his partner – he chooses between Prada, Gucci and