Director of the Vitra Design Museum, Dr. Mateo Kries: «Museums are not only reflecting social evolutions but seeing themselves as an active part in society» 
«I'm rarely curating exhibitions anymore. What I'm curating now is the program, choosing the right partners, the right topics and trying to bring that together». Despite holding a PhD, Matteo Kries explains that directly after school he started work at a Museum in Marrakech, Morocco, before meeting the former Director of the Vitra Design Museum and being offered an internship. He started working there in 1995 and by 1997, at the age of twenty-two, he was appointed as a Curator. Describing himself as «trained in the Museum practice», he notes,«I was already working at the Vitra Design Museum when I studied Art History and Sociology and later for my PhD». In 2006 he was appointed as Chief Curator and in 2011 he assumed his current role as Director. Today, Kries tries « to support people with a more practical approach»– a reflection of the modern attitude he brings to his role as Director.Topics are chosen by Kries for their relevance on a global scale and reflect contemporary issues including future technologies, sustainability and social responsibility, asking questions that create discourse. «We try to not only react but also be forerunners and to push other institutions to do the same».
Founded in 1989, the Vitra Design Museum started from the private collection of Vitra CO, Rolf Fehlbaum. «In the 1990's the discourse on design was about product and individual figures». With early exhibitions including monographics on Charles and Ray Eames, Frank Lloyd Wright and Luis Barragán the Museum's focus has remained on furniture and designs relationship to everyday culture. Under Kries tenure the Museum has seen an expansion of its collections as well as its program of exhibitions and events. «Design today is not about furniture. It's about society and the world in general. Today the public is critical. They want to know about context, so the evolution that our Museum has gone through runs parallel to the evolution of design debates». This has seen a shift from object focused towards context focused design exhibitions. The main Museum building, which annually hosts two major temporary exhibitions, was designed by architect Frank Gehry. Kries describes it as «a practical and functional Museum space. From the outside it's sculptural but from the inside it has flat, white walls and beautiful skylights». Having been designed and built in the Eighties, Kries asserts «it has kept it's timelessness and that helps us to put on exhibitions that have a contemporary feel». Kries' expanded program is set within a wider Campus with the introduction of new buildings including the Vitra Design Museum Gallery which, having opened in 2011, hosts smaller exhibitions that tend to be experimental, and the Vitra Shaudepot designed by Herzog & de Meuron which, having opened in 2016, presents key objects from the Museum's collection. Besides its Architecture, another unique aspect of the Museum is its non-urban location. Based just one kilometer from both Swiss and French borders in Weil am Rhein, it is located on the periphery of Germany.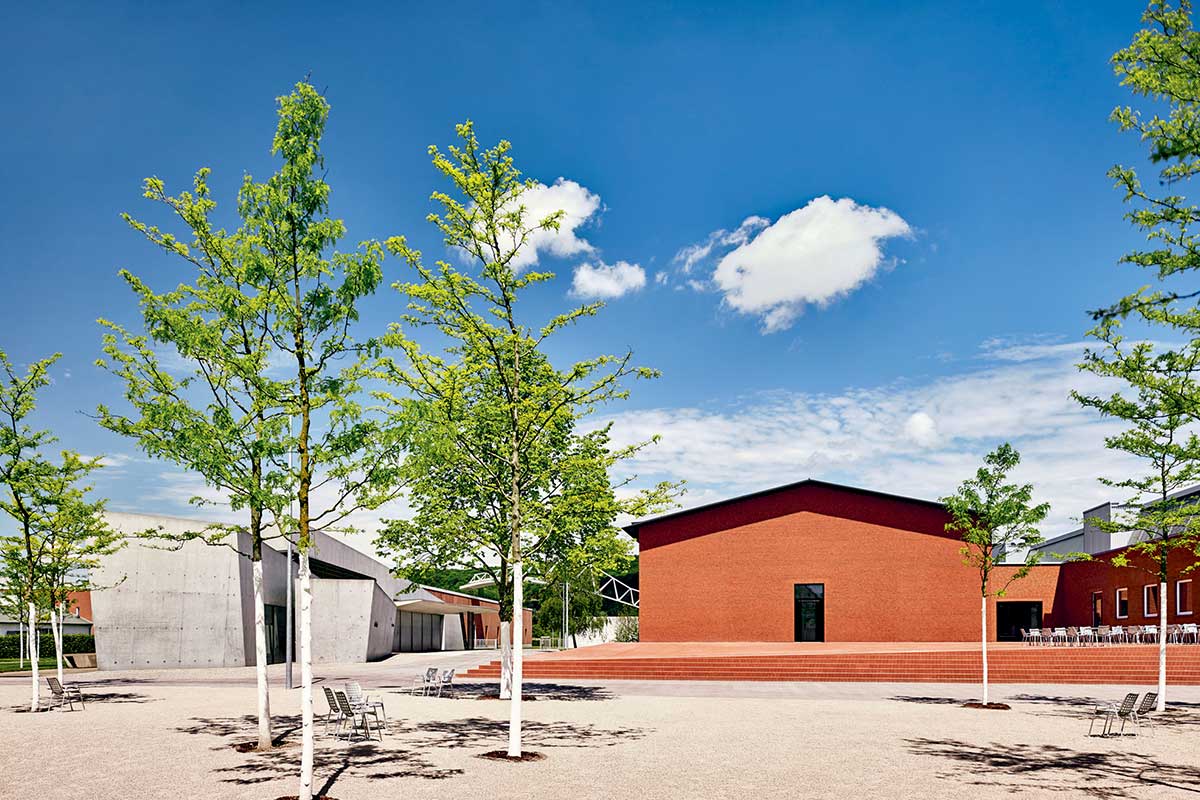 Kries, who also grew up on the periphery of Germany and spent a significant part of his childhood travelling and living in Madrid, Spain, says «I'm interested in a global or international perspective». Later this year, the Vitra Design Museum will feature an exhibition about German design looking at the years between 1949 and 1989. Whilst Kries recognizes national Institutions and Museums for their role in the preservation of national heritage, rather than viewing this topic from a singular perspective, the exhibition will be «an experiment» in the involvement of international perspective. «The problem with national histories is that they're written by people from that country. Let's look at German history with international experts, using a change in perspective today to discover new things from the past». From its conception, the Vitra Design Museum has championed this international perspective. «My predecessor, the founding Director Alexander von Vegesack, built up the travelling exhibition model from the beginning». Von Vegesack' system of travelling exhibitions, which have continued under Kries, influenced the curatorial process to this day. Kries explains «we look at topics that are relevant on a global scale». Working with external exhibition designers to explore diverse narratives, exhibitions are designed to adapt to a plethora of spaces. «The scenography has to be dismantle-able to allow for travelling. Either we knock it down, pack it and ship it with the show or, because of cost and sustainability issues, we send the plans and the Museum builds it anew». This is a technical process that requires heavy administration and expert knowledge in insurance, logistics, customs and transportation. «A lot of museums do this  every few years and then it can be complicated. At our Museum we have five people who do nothing else but organize this so it is something we build up to». Having established the Museum's own publishing house, Kries continues «it's a working business model for the catalogues». Aiding their distribution, «it helps us to spread our projects and make accessible what we have done on a content or research level to a broader audience».
Last year, the global pandemic put a pause on many of the Museum's activities with Kries having to make difficult decisions, cancelling and postponing projects. Despite its challenges, Kries looks back on the past year as yet «another phase of growth».Since becoming Director,Kries has built up a successful educational program on the Campus into which he has poured many resources. This broke down shortly into the pandemic, however the potential that digital channels offer helped to keep it running. As Director, «you have to show your staff that you have the creative power and ideas to move the Institution forwards». This saw the initiation of new projects. «In the first week after the lockdown in March last year I started to do Instagram live talks». One of the first of these talks was with Indian architect Balkrishna Doshi in April, 2020, which proved to be effective in reaching a global audience. «Before it was always dependent on who was able and could afford to travel to the Campus with a carbon footprint and a lot of costs to our Museum». Having experienced the first technological shift back in 2011, Kries recalls how «the iPhone, YouTube and all these social media platforms were just emerging». Moving forward, Kries plans to continue these online educational activities. «When the pandemic is over we will restart activities on the Campus but we will also have this parallel thread», viewing digital channels «as the counterpart to the incredible opportunity that we have to own buildings by Frank Gehry and Herzog & de Meuron».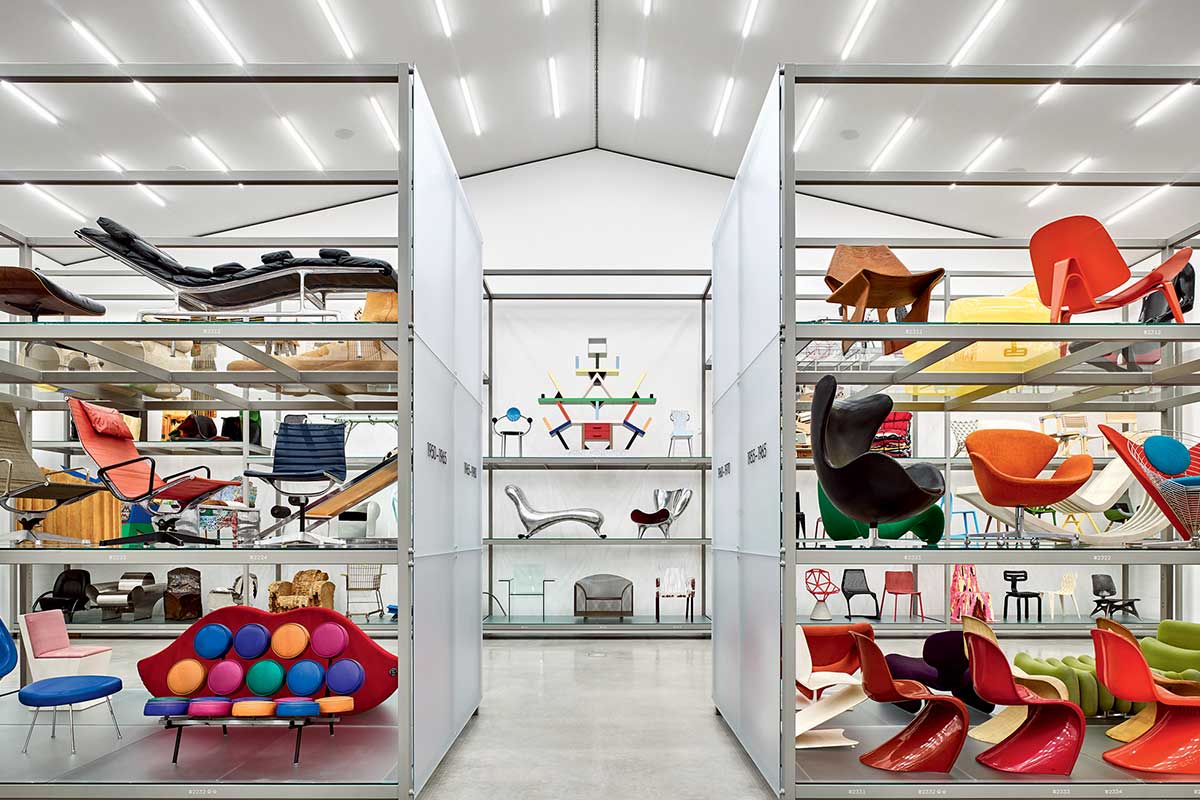 For Kries, the global pandemic has also increased his «awareness of the fragility of ecosystems and personal interaction». In addition to the pandemic, «we shouldn't forget about the societal discussions and tensions that were already there». Kries continues, «Museums are rather slow institutions because they are linked to collections which may include 10,000 objects. You can't change the character or disbalance of a collection from one year to another, but the first step is to acknowledge there is a misbalance». For many years Kries has been speaking on the necessity for Museums to acknowledge the ways in which they have catered to western male designers. In 2003 the Museum organized an exhibition on design from the Middle East and North Africa (MENA)  and in 2013 it showcased a new generation of designers from the African continent with each exhibition acquiring new objects for the Museum's permanent collection. «This year we'll be doing an exhibition where we look at the role of the presence of female designers in our collection which also has to be self critical because in every design Museum women are underrepresented».
Paying homage to Paula Antonelli, Senior Curator of Architecture and Design and Director of Research and Development at the Museum of Modern Art, Kries credits Antonelli as a relevant figure in the design world when it comes to realizing critical exhibitions, further stating his ambition for the Vitra Design Museum to not only reflect social evolutions but to «see itself as an active part in society». Currently on exhibition at the Vitra Schaudepot is 'Gae Aulenti: A Creative Universe'. Although Italy dominated the field of product design, Kries acknowledges that «the success story of Italian design in the post-war years is told as a story of men», listing Ettore Sottsass, Vico Magistretti, Alessandro Mendini and Joe Colombo amongst the most well known. «When you look at this history closer you see that there is also Cini Boeri andGae Aulenti», neither of whom have ever had a solo show. In an attempt to correct this, Kries and his team chose to host a retrospective on Aulenti who was an influential Italian architect and designer but remains relatively unknown outside Italy. Renowned for her transformation of a Parisian train station into the Musée d'Orsay from 1980 to 1986, Aulenti designed furniture including her 'Locus Solus' series, in 1964, and her 'Giova' lamp, also in 1964, a glass lamp that doubled as a vase. Using bold forms and silhouettes, oversized dimensions and materials including glass, laminated plastic and metal, Kries proposes «it's interesting to look at her work because it's bold and breaks with this cliché that women do things that are subtle and fragile».  Presenting thirty-five items from the Museum's collections with additional loans from the Gae Aulenti Archive in Milan and other lenders, 'Gae Aulenti: a Creative Universe' shows «that our collection can bring about exhibitions on female designers». 
IMAGE GALLERY
---

Dr Mateo Kries is a German curator and writer, primarily known for his appointment as Director of the globally renowned Vitra Design Museum in 2011. Having grown up between Germany and Spain, he first gained experience in the Museum practice in Marrakech, Morocco, where his Uncle owned a collection of Arabic and Berber art. In 1995 he started working at the Vitra Design Museum, progressing from intern to assistant curator in 1996, curator in 1997, and chief curator in 2006. During this time he also studied Art History and Sociology and completed his PhD. Since becoming Director in 2011, he is responsible for the expansion of the Vitra Design Museum's collections, campus and program of exhibitions and events, with particular impetus on educational activities.