Using algorithms combined with satellite imaging, Pachama monitors a project, figuring out the amount of carbon concentration in the project area in comparison to the region. In conversation with Diego Saez-Gil, the co-founder and CEO of the startup
«I knew trees, as they grow, capture CO2 from the atmosphere but I did not know how big of a solution this could be until my own research. After finding out about a billion hectares of the planet can be restored as forests and CO2 emissions can be recaptured by them, it led me to think: why are we not doing it? Why are not putting attention into conserving forests? The answer I then found out is that someone needs to pay to get the job done». Thus the Silicon Valley startup Pachama was born after founder and CEO Diego Saez-Gil learned about the framework of the carbon credit market, where organizations and corporations are invited to take responsibility and offset their carbon emissions via supporting projects aiming to reduce and remove them.
The development of the carbon credit market advanced after the Paris Climate Agreement in 2015 where nations, states, and private landowners were provided with incentivization and compensation to reduce greenhouse gases.
Diego Saez-Gil claims himself to be somewhere between a «technological optimist and deep ecologist» and admits that one can be both in the Twenty-First Century. Saez-Gil grew up surrounded by forestry in Argentina and made his way to the United States of America, where he currently resides as a technology entrepreneur.
Saez-Gil probed further, «After asking experts, the concerns revolve around trust. Are people actually planting trees? Are people delivering on their promises? Are there calculations on how much carbon they are capturing correctly? Although there are standards when issuing carbon credits, there is not an easy way to validate and monitor these types of projects. We set out to start a company that would use technology to solve those problems. How can we increase the trust of forest programs? How can we make it easier for anyone to monitor and value these reforestation projects and how can we then make it easy for these parties to connect?»
Pachama creates efficiency and convenience. To validate a forest conservation project, the tech startup uses data to authenticate whether claims to offset carbon is true or not. «Today there are satellites encircling the planet, capturing real-time images of the ecosystems. Using artificial intelligence, we analyze historical and current satellite images to determine and predict how much carbon is seized by the trees in a forest. At Pachama, we create algorithms, like how Facebook detects your face in a picture on its social media platform, we know from our data how much carbon is concentrated in an area of a forest». Using algorithms combined with satellite imaging, Pachama monitors a project, figuring out the amount of carbon concentration in the project area in comparison to the region, providing a quality of assurance.
Saez-Gil and his team at Pachama strive to tackle the other end of the problem as well: connecting global parties to offset emissions. Efficiency is an integral part of increasing credibility of the carbon credit market: «A farmer in Peru, for example, is able to connect with a company in the Netherlands looking to offset their emissions. The Internet has enabled marketplaces to emerge that are able to connect people together. Airbnb, for example, allows someone in New York to rent an apartment in Thailand. In the same way, we wanted to make these connections happen. We are building a platform that will make it easy for parties around the world to connect in a trustworthy way».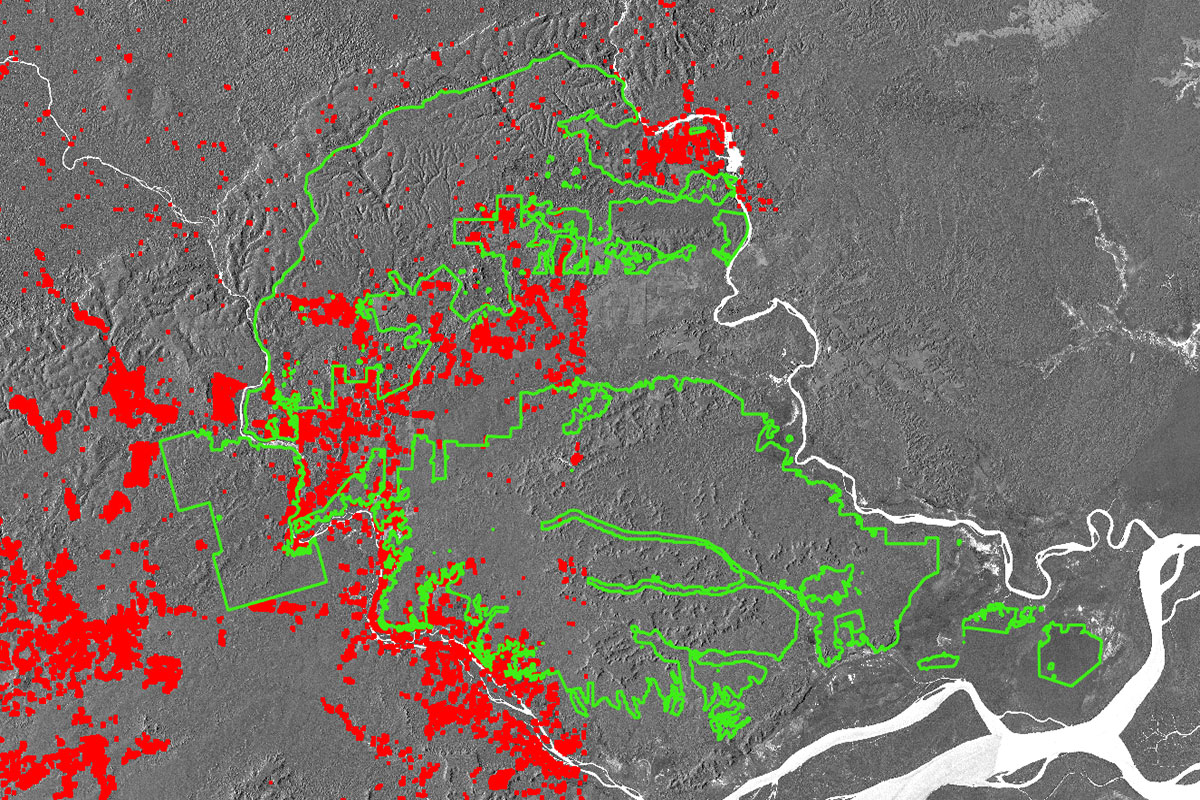 Pachama is creating a platform that enables corporations to support forest efforts globally. The tech startup is supporting customers such as Microsoft to go carbon neutral by 2030. A milestone for Pachama is their partnership with Glovo which Saez-Gil calls their «first meaningful partnership in Europe» where the global courier service has pledged thirty thousand tons of carbon credits in efforts to become carbon neutral. «It should serve as an example to other companies that are involved in the delivery and urban mobility industry. We need to move around cities but we can compensate the emissions for that», Saez-Gil adds.
Connecting interested parties for Pachama began via a process far from automated. Saez-Gil shares that a member of the team spent time reaching out to forest owners and corporate executives to invite people onto the platform. When asked further on challenges or setbacks, the co-founder of the tech startup admits that unlimited resources are a factor to what they have yet to achieve, despite raising capital from investors. «Unlike organizations who can throw millions of dollars and hundreds of people to a problem, in a startup of ten people, we have to choose: what are the games that we are going to play? What are the things we will say no to? It happens all the time».
However, to prepare for the challenges that lie ahead, Pachama finds wisdom and experience in its Board of Directors which comprises of a range of perspectives: Josh Henretig, Joan Maloof and Scott Harrison. Henretig spent some time at Microsoft as the Director of Sustainability and provides Saez-Gil with the understanding of corporations, while Harrison is the founder of a non-profit organization called Charity: water where Pachama benefits from Harrison's experience of connecting parties together. Those who would like to fund water projects to those who need it. Maloof, a forest scientist and author of several forest conservation books, shares her knowledge on the strengths of conserving rainforests for the environment.
Saez-Gil also reveals that having a company mission with sustainability at its heart has helped Pachama deal with risks and their approach to problem-solving. At the tech startup, purpose and profit must work in synergy. Pachama is purpose-driven and their business model is positioned with their mission to help protect rainforests and the planet as a whole. «We take a commission every time we connect a funder with a forest project. Every dollar we make as a profit means more money goes to protect and restore the forest. If we maximize our revenue then we are maximizing the benefit for the planet. Companies are able to create business models like that», Saez-Gil shares.
Doing good for the Earth as well as doing good business are not mutual for the Pachama founder and this type of corporate landscape is one they are helping to build. Saez-Gil provides a real-world example. «Tesla: the more profits they make, the more electric cars are being introduced on the planet thus replacing gas cars. On the other hand, Facebook's mission is to connect people but their profit model is dependent on advertisements. It is a disconnected mission and business model. I think the 21st-century entrepreneur and executive have to think about aligning the business model and the mission statement». Pachama believes that the work of civilization should be in alignment with nature. Technologies and services should be used to restore and protect the planet. The tech startup, building a business model aligned with that thinking, is leading by example.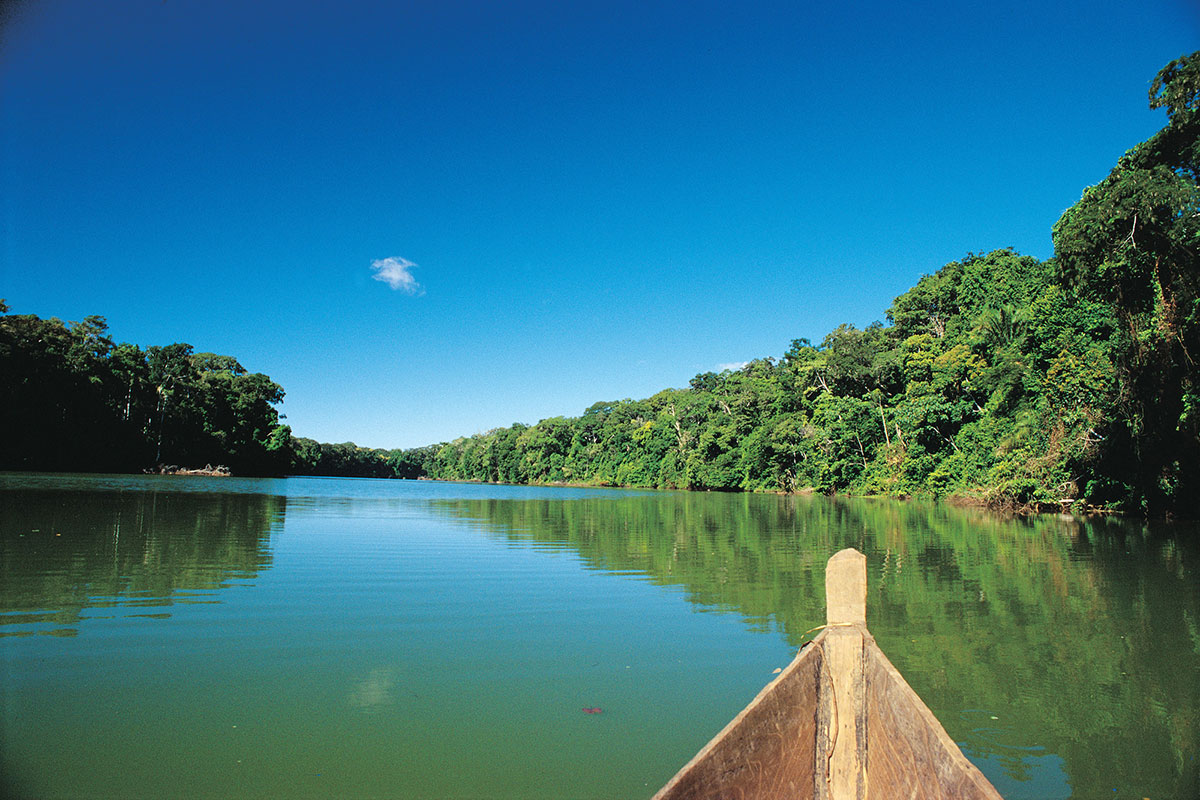 How will Pachama continue with its streak when it comes to protecting Mother Nature? Saez-Gil replies, «To stay as hungry and foolish as Steve Jobs once said». Accelerating technologies like artificial intelligence, big data, remote sensing and software, are constantly changing. With the latest tool and with every combination, the impossible becomes possible. Pachama begins with corporations by providing the corporate world with data as they are global players today. The global players must make better decisions and the tools provided by Pachama makes the process easier.

The public sector, on the other hand, is on Pachama's horizon. Saez-Gil declares that although the tech startup has yet to delve into work with governmental bodies, they will do so in the future. The government does own its role to play with Saez-Gil's suggestion of introducing a global carbon tax to supporting forest conservation projects on a scale and capacity only governments can support. In the meantime, Pachama will begin from the ground: «We want to capitalize on change in the business world that can trickling up to the government», Saez-Gil reveals. Changes to law and policy come from organizations, startups and people on the ground who are living these sustainable values.
The levels of carbon dioxide today are at their highest they have ever been over eight hundred thousand years. Our atmosphere holds the evidence as carbon emissions go nowhere but accumulate, causing a wildfire, drought or heatwave. A solution to sequestering these greenhouse gases lies in the forest as trees possess the power to offset them. Yet rainforests are ablaze and under threat despite climate change being a reality that cannot be denied.
Pachama's mission is rooted in harnessing artificial intelligence to protect rainforests all over the world. The sustainable startup was built on the fact that although a trillion trees have the potential to ensnare two hundred gigatonnes of carbon from the Earth's atmosphere and surviving forests currently compensate fifteen percent of manmade CO2 emissions, yet no one is mobilizing and expanding further on this potential.