Tsutaya Books was founded in 1983 in Osaka as a realization of the idea of a need to create a stronghold of culture for grown-ups
Books as protection against existential fears. «If you're reading this, you are a Worm. We're all Worms, and in the end, we're going to be eaten by them»
Open 363 days a year, Artazart doesn't stop to take a breath. Often making it to top-bookstores-around-the-world listicles and guidebooks, the bookstore is currently celebrating its twenty years
A curated program of exhibitions and events has turned the archaeological complex of Italian industry that is OGR Turin into a reference hub for culture and technological research
After thirty years, the FUEL team remains to be a duo. They never employed assistants or interns, nor had ambitions to enlarge the design company
On the urgency to find a way to unveil the process behind the creation of artist books
Opening a retail store in an industry, in which online media and webstores are overtaking control seems precarious for many. Trust in local support is prerequisite
In conversation with Paper Planes founder Nupur Joshi Thanks on her digital startup focused on the evolution of design and print in India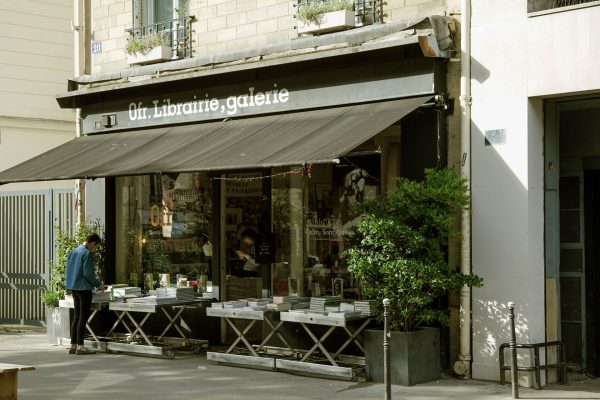 In conversation with the cofounder 0FR, the bookshop in Paris' Marais district selling over 200 different publications, original or not, old or new, founded in 1996
In conversation with Eric Namont and Alexandre Baret, managers at KDPresse, on their unexpected alliance with Beige Habilleur
The online store Soul Studio selects curated products and publications and includes a collective collaboration among designers, artists, and brands to create limited edition prints and objects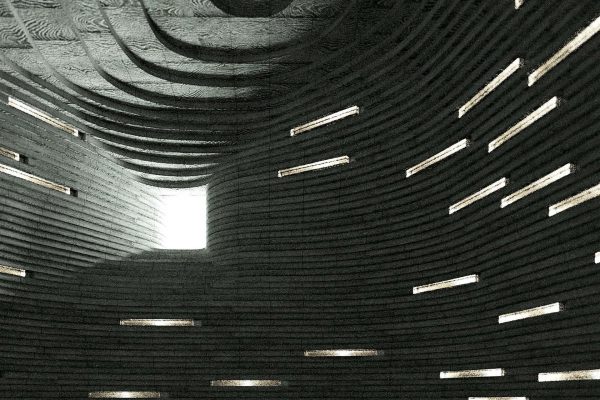 The forest whose tree rings are chapters in a book. How understanding what is inherently human in the natural world can help save the environment
The role of communication in a sector which is experiencing a crisis. «Everybody is selling everything: we operate a selection», intw owner Pino Vastarella
Three things happen. You lower your voice. You look up and realize the enormity. You make the way to the altar – in a gothic church it is all about space and light
The current pandemic is making it hard for magazines to go into print and distribution. Internet is guaranteeing information but digital cannot replace print for good
Renée Price, the director of Neue Galerie 'We didn't take the route of t-shirts and iPhone cases, which can be fun, but we wanted to offer an experience'
In conversation with the founder James Laffar – 'My grandfather used to know a few of our clients back when he had bookstalls in the Sixties'
Books have the power of connecting different countries and cultures. As it's the case for the specific tie between United States and Japan created by Kinokuniya
In 2012 the first Eslite Bookstore outside Taiwan opened, located at Causeway Bay, aiming to build a peaceful dock in the busy area
While print has long been deemed as being 'dead', things could not be further from the truth for independent magazines. Intw Import News' founders Sasha Laing and Ken Miller
The first shop was started in a 1972' building, following completely the Coral Gables architecture with a typical Mediterranean Revival style very dear to this southern Miami's suburb
Often referred to as 'the Venice of Savoie,' this lakeside Alpine town is treasured for its sloping hillsides and the canals that wind their way through the streets
It was 1852 when Heinrich Georg Franz Stockmann of Lübeck arrived in Finland to work as a bookkeeper and cashier at the Nuutajärvi Glassworks
In 830 square meters space, with more than 6.000 titles, visitors have to find their way. The logic is antithetic to the algorithmic mechanism
Wood carving patterns and mirrored panels on the ceiling – changing the movement of the light through the space. Architecture for intersections of light
A distributor is a middleman between the publisher and the bookshops. Currently Antenne Books represents publishers from the United Kingdom, Europe, USA, and Japan
There's a twenty minutes walk separating Artwords Bookshop's two outlets, one in Shoreditch and the other in Hackney.
Under the assumption that the printed paper has its own role in the publishing market, Antonio Cipriani and his wife Valentina Montisci founded a bookshop focused entirely on independent publishing houses
A selection that rewards the quality of the contents and the completeness of each editorial project rather than the originality at all costs
Ginza means «silver mint» in Japanese. From 1612 to 1800, today's Ginza district in Tokyo was indeed the site of a silver coin mint, after which the area was eventually named
Former slaughterhouse of the city the building exemplifies the industrial architecture of the 19th-century
The boutique takes the design outside the museum and its section to the consumer, becoming an intermediary between the story and our daily life
Being a family business since 1898, and selling paper magazines for over 100 years, they went online in 1997
A physical and virtual container that combines art, culture, and underground fashion owes its success to its contemporary vision and know-how in the retail world
Amongst the Marais, in 90 square meters of Parisian brick & mortar, is Tom Greyhound—the multi-brand designer concept store in a post-Colette Paris
Towns scattered around the country are rich in terms of historical buildings, more accessible in terms of costs and perhaps even more hungry for fashion
Narrations, rather than objects – 'It is as if we were collectors selling their collection, this is our Wunderkammer'
In a new wave of thinking about brick and mortar retail, reimagining the physical store, creating spaces where merchandise and art collide
A few square meters for about 2000 titles in the 'locus amoenus' of art. Do You Read Me?! Berlin is a gateway to publications that are hard to find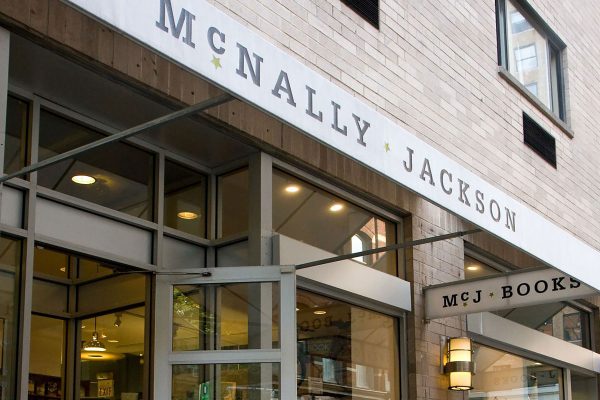 While so many bookstores have cut back on inventory, McNally Jackson Books have gone deeper with their book catalogue
«I look after my books, I keep some in custom sleeves and sometimes I restitch them all every night»
An ethical marketplace: Merrit, Smyth and Seun, the trio behind this concept offers one answer to the problem of smaller labels being shut out of the physical retail space by unfair rents
WHSmith Paris on 248 Rue de Rivoli, near Place de la Concorde, is the longest branch to have remained in its original setting
The only way to revive printed matter is to combine it with something to do: to talk, drink, eat and share, as seen at Edicola Romana Non Ordinaria in Rome
Simplicity of materials can draw attention to garments, artwork, literature and music on display: thinking can matter more than buying, according to the trio Joste, Lafarge and Steinmetz
Echoes of Edinburgh and of activism, among museum books and archives to consult the archives. Culture is created by selection, whereas success is guaranteed with peculiarity.
If in London the designers painted the walls in white, Faye Toogood chooses mud-colored walls and metal cages as bookcases
Its strength lies in small companies, which find a showcase at WHITE Milano. This year's highlights include sustainability and a project involving 12 buyers and 12 designers
A return to Marais—but this time, as a bookseller and modern publisher—or Yvon Lambert Paris, the bookshop in the center of Paris.
Rocío Mendivil talks about her concept store and its location. Spain is present in the crystal chandeliers, inherited from her grandmother.
Painting, photography and a collection of objects picked up around the world – or designed by the artistic duo who launched the Roman concept store founded on culture and memories from the past
Ordinary people facing History: Hans Pool presents his docufilm Bellingcat – the debate throws light on how professional journalism can counteract the invasion of fake news online
An old unused kiosk rises to new life in four square meters and an argument in favor of independent publishing
New openings around the world for a store that was raised from the ashes of the French boutique. The opening of a second store in Paris a year after the first, on the opposite side of the street
New forms of cultural entrepreneurship in the district of Palermo Chico. In one of Buenos Aires' historic homes, eclecticism and genius loci
In Milan's Bollate suburb, electronic festival Terraforma and its network of participatory stakeholders protect the 16th lombard-baroque Villa Arconati in an accidental series of poetic efforts in heritage management
Milan: The most well-stocked photography bookstore in Europe. Photos lose their identity as standalone works, a photo book is a book in which the principal message vehicle is the image.
Mail carriers cannot find the address to this modern-day Wunderkammer where each figure finds its own beastly and colorful avatar
From King's Road to Covent Garden – the central London flagship store is an ode to design, hosting exhibits, selling fashion and design, and South American and African Crafts
Collecting what the "Brooklyn guy" would gravitate towards, once he acquired disposable income and a more refined appreciation of craftsmanship, details and materials.
Change doesn't necessarily mean renouncing one's roots. A former bank in central Amsterdam is now a hotel, art gallery, store and spa
HAN Kjøbenhavn has become a member of the Danish fashion industry, offering an alternative image of Denmark
Since 2015, Livreria Lello and Irmão has introduced an entry ticket worth three euros, which will become five within four years.
Browns London stands out as the first multi-brand boutique in the British capital.
Any good bookseller knows their readers – not by following algorithms or the latest trends. In the era of Amazon independent bookstores are growing
In the autumn of 2015, after two years of pop-up stores around the world, the Modern Society concept store opened permanently in Redchurch Street in Shoreditch, London
The future of commerce is headed in two directions: niche and mass-market, whilst one bookstore transforms into a center of culture and commerce
Concept stores converse with the genii locorum. Amongst shoes, dresses, accessories and home decor is a tribute to emerging Portuguese
A bridge between Europe and Korea, an exporter of new talents: nestled in Seoul's most affluent neighborhood, a concept store that scouts and selects cutting-edge brands.
What has become of Japanese subcultures? In Laforet, in Tokyo, they still exist. History shows us how culture has always dominated markets in the long run, according to cycles
The rent had risen by 200% – Rei Kawakubo left Dover Street, although it was the London street that had launched the concept store, accounting for 35% of its turnover.
A place that tells the story of a district in Berlin: the Müjdeci brothers' Voo Store has 50 employees from 22 different countries. Danish design, rough walls and bare brickwork.
A concept constructed around the consumer: a house with lounge, bedroom, walk-in-closet—almost all of it for sale
If you go for the ten-course tasting menu at a Michelin star restaurant, it's not the done thing to ask for secondsI
I meet Trudie in her dressing room, she smiles, she is tall, the floral blouse inside a blue pleated skirt. There is a welcome cocktail, and a pair of scissors – the label of the bra torments her
The winning photo is Joie de vivre by Letizia Cariello. The new aesthetics of the photography fair. Until March 12th